1st Class Moving & Storage: The Best Nashville Movers
Ensuring your goods are delivered securely and on time.
Innovative Nashville Local Movers
MOVING SOLUTIONS
Providing advanced logistics, residential, and commercial moving, 1st Class Moving & Storage is one of the top Memphis movers and integrated transportation agencies to turn to when you want fast and responsive moving services.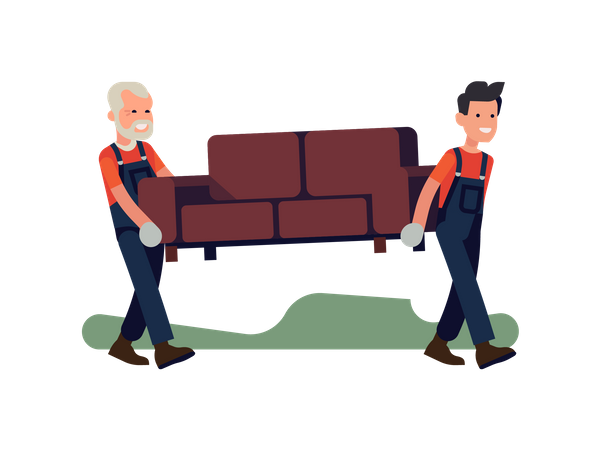 Having built a
regional network

for local and long distance Nashville moving companies

That includes experienced manpower, truck capacity, and shipping
equipment to handle almost any type of cargo you need delivered in the Greater Nashville area and beyond.
Premium Nashville
MOVING SERVICES
Customer Reviews Of Our Nashville Movers
Bruno Pelletier
2023-07-07
I recently hired 1st Class Moving Company for my relocation, and I couldn't be happier with their services. From start to finish, their team exhibited utmost professionalism and efficiency, making my move a breeze. The staff demonstrated exceptional knowledge and expertise in handling all aspects of the move. They arrived on time, well-prepared with all the necessary equipment, and carefully packed and loaded my belongings with great care. Their attention to detail was impressive, ensuring that every item was securely protected. Throughout the process, the team maintained clear communication, keeping me informed of the progress and addressing any concerns promptly. Their friendly and courteous attitude added a personal touch to the experience. Once we reached the destination, they efficiently unloaded and placed the items exactly where I wanted them. Not a single item was damaged or lost in transit, which speaks volumes about their commitment to customer satisfaction. I highly recommend 1st Class Moving Company to anyone in need of reliable and professional movers. Their exceptional service made my moving experience stress-free and seamless.
Excellent service! The staff was friendly and efficient. I highly recommend this place.
Christopher Simpson
2023-07-05
Such a Great and Fast Service, I moved my office with 1st Class Moving and they did it very well, Many thanks to them!!!!!
Ryan Hernandez
2023-06-29
Wow, 1st class moving TN is a lifesaver! They made the whole process stress-free and smooth. Highly recommend!
We had a fantastic experience with 1st Class moving. The crew was friendly, efficient, and worked tirelessly to complete our move in a timely manner. Highly satisfied with their service.
I couldn't be happier with the service provided by 1st Class Moving moving company. They were prompt, communicative, and took great care of our belongings. Highly recommend them for a seamless move.
3-1สุนิสา กะถันโณ
2023-06-05
A fantastic moving experience overall. The team was punctual, hardworking, and handled our fragile items with great care. They were friendly and listened to our specific instructions. We were thoroughly impressed with their expertise.
True to their name, these movers were lightning-fast without compromising quality. They were incredibly efficient and finished the job in record time. We were impressed by their professionalism and would recommend them to anyone.
3-1 23 ขนิษฐา ไชยวรณ์
2023-06-05
From the beginning to the end, the service was great. The team was friendly, skilled, and paid close attention to every detail. They easily took apart and put together furniture and were very careful with our things. Very dependable and reliable!
Top Rated Nashville Movers
When it comes to moving in Nashville, you deserve nothing but the best. That's where 1st Class Moving & Storage steps in. We've successfully completed over 70,000 moves, including local, long-distance, and commercial relocations, all across the United States. And now, we're thrilled to bring our expertise to the vibrant city of Nashville, Tennessee.
What sets us apart from the rest? Our dedicated team is meticulously trained to pay attention to every detail, ensuring your move is as smooth as possible. We've fine-tuned our process over the years, thanks to our highly experienced team members. At 1st Class Moving & Storage, we're here to make your move a breeze.
As Nashville's most trusted moving company, we're ready to assist you with any move, big or small. Whether you're transitioning to a new local apartment, embarking on a long-distance journey, or relocating your office or business, we've got you covered. But that's not all – we offer comprehensive services, including packing assistance, junk removal, short and long-term storage solutions, and more, ensuring all your needs are met with utmost ease throughout your entire move.
Ready to take the first step towards a stress-free move? Reach out to us today by calling 1 901-235-1443 or connecting with us online.
We take pride in staying in tune with the unique needs of Nashville, TN residents. Our specialization lies in crafting tailored moves that perfectly suit your requirements, ensuring a seamless and successful relocation.
Our effective process evaluates the items in your home and pays close attention to your worries, putting your requirements at the forefront all along the way. Whether you're relocating from a condominium to a townhouse or from one large estate to another, 1st Class Moving & Storage has everything well-managed.
Many Nashville residents reside in apartments and condos, often relying on friends and family for help during moves. But what if you could feel like a rock star this time?
1st Class Moving & Storage has the expertise to navigate tight spaces, ensuring your furniture and walls remain unscathed. Our expert movers arrive punctually, ready to assist with all your needs on moving day.
For a VIP apartment or condo relocation experience, call us at 1 901-235-1443 or reach out online for a free cost estimate
What makes 1st Class Moving & Storage stand out is our dedication to providing tailored options for moving and relocating businesses and offices. We know that each company has its own special moving needs, so we focus on thorough planning before the move and constant communication around the clock. This ensures that we meet all your requirements and handle all the logistical aspects smoothly.
Your move is our mission. Contact 1st Class Moving & Storage to start planning your commercial or office relocation journey today. Call us at 1 901-235-1443 or connect with us online.