Comprehensive Guide to Moving in Nashville: Understanding Movers' Rates and More
Moving can be a daunting task, and when you're in a vibrant city like Nashville, Tennessee, it's crucial to have all the information you need to make the process as smooth as possible. In this comprehensive guide, we'll delve into the nitty-gritty of movers' rates in Nashville, provide valuable tips, and explore cost-effective alternatives to help you make an informed decision.
Nashville, the heart of Tennessee, is a city filled with music, culture, and a vibrant community. Whether you're moving within the city or planning a long-distance move, understanding the costs and options available is key. Movers' rates can vary, and having a clear picture of what to expect can save you both time and money.
Understanding Movers' Rates in Nashville
The cost of hiring movers in Nashville can vary based on several factors including the size of your home, the distance of the move, and the level of service required. On average, you can expect to pay around $120 per hour for professional moving services.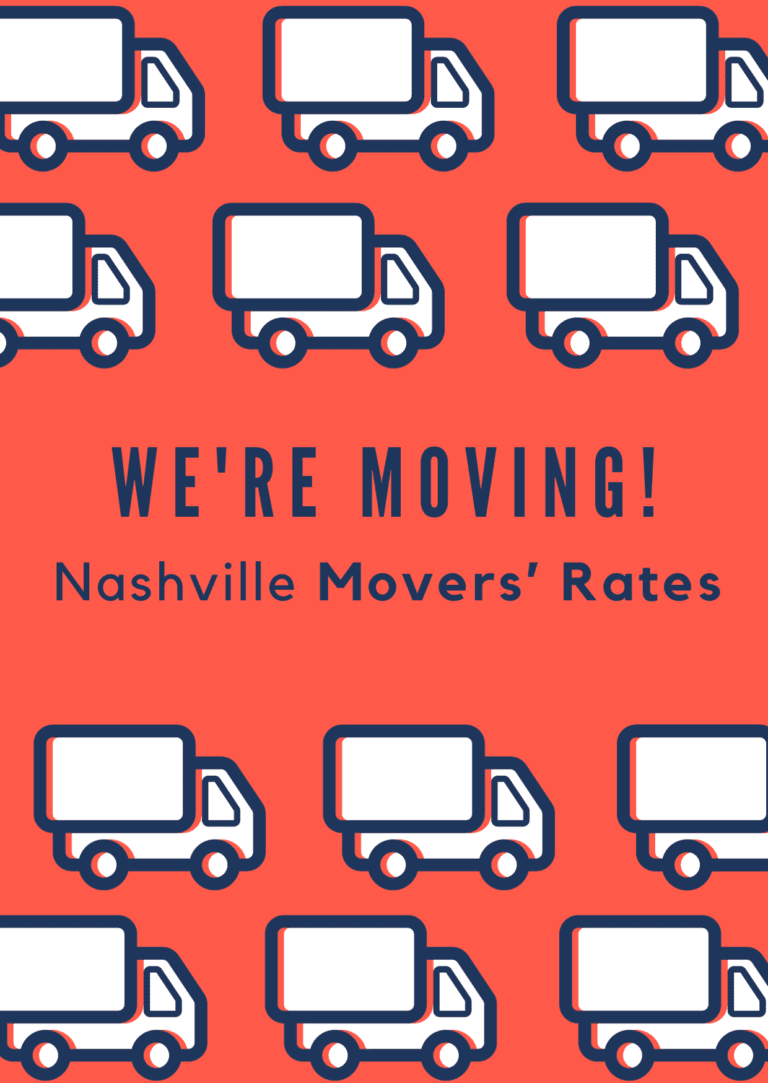 Quick Overview of Average Costs
Local Moving Costs: Ranges from $449 to $3,969
Long Distance Moving Costs: Varies based on destination
Hourly Rate: Approximately $120
Cost Breakdown by Home Size
To give you a better understanding of what to expect, here's a detailed breakdown of costs based on the size of your home:
| Home Size | Avg. Total Cost | Cost/hour | No of Movers | Hours |
| --- | --- | --- | --- | --- |
| | | | | |
| | | | | |
| | | | | |
| | | | | |
| | | | | |
| | | | | |
Here's an in-depth explanation for each category:
Studio
Average Total Cost: $449
Cost per Hour: $168
Number of Movers: 2
Number of Hours: 3
For a studio apartment, the moving process is relatively straightforward due to the limited amount of furniture and belongings. On average, two movers can complete the job in about three hours. The hourly rate for two movers is approximately $168, bringing the total cost to around $449.
1 Bedroom
Average Total Cost: $617
Cost per Hour: $168
Number of Movers: 2
Number of Hours: 4
Moving out of a one-bedroom apartment requires a bit more time and manpower. The job typically takes around four hours to complete with two movers. The hourly rate remains at $168, resulting in an average total cost of $617.
2 Bedroom
Average Total Cost: $986
Cost per Hour: $235
Number of Movers: 3
Number of Hours: 5
A two-bedroom home generally has more furniture and belongings, necessitating an additional mover. Three movers working for five hours, at an hourly rate of $235, brings the average total cost to $986.
3 Bedroom
Average Total Cost: $2,255
Cost per Hour: $329
Number of Movers: 4
Number of Hours: 8
A three-bedroom home requires even more time and labor. Four movers working for eight hours, at an increased hourly rate of $329, results in an average total cost of $2,255.
4 Bedroom
Average Total Cost: $2,584
Cost per Hour: $329
Number of Movers: 4
Number of Hours: 9
Moving a four-bedroom house is a substantial task. It typically requires four movers and takes around nine hours to complete. The hourly rate is $329, bringing the average total cost to $2,584.
5+ Bedroom
Average Total Cost: $3,969
Cost per Hour: $461
Number of Movers: 5
Number of Hours: 10
For homes with five or more bedrooms, the moving process is quite extensive. It generally requires five movers and around ten hours of work. The hourly rate for this size of a move is $461, resulting in an average total cost of $3,969.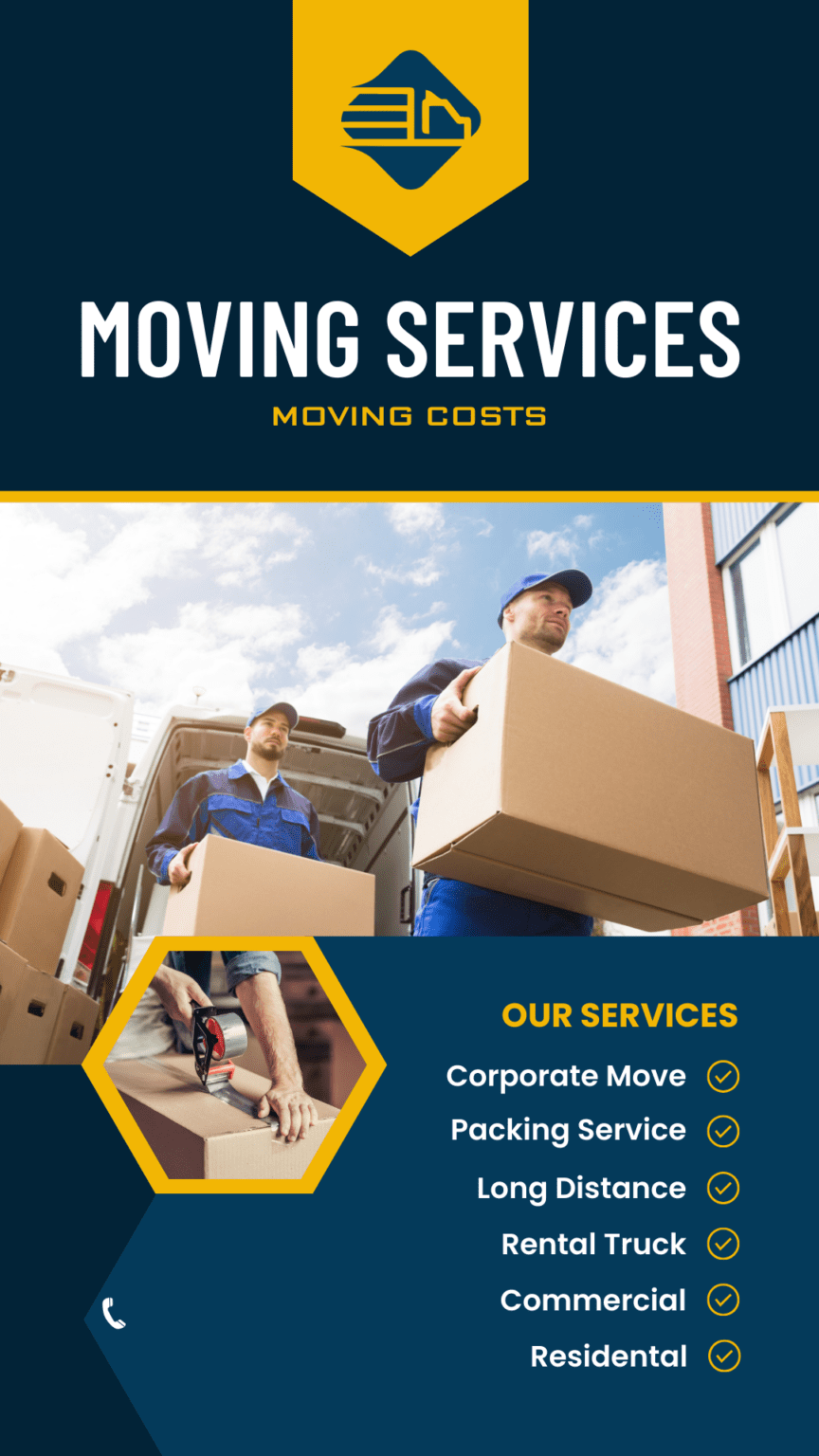 Additional Costs and Considerations
When planning your move, it's important to consider additional costs and necessary preparations:
Insurance: Ensure your belongings are covered. Options range from basic Released Value Protection to Full Value Protection.
Parking and Permits: Check with local authorities and your moving company about necessary permits and parking arrangements.
Packing and Unpacking: Decide if you'll handle this yourself or if you need professional services.
Storage: If there's a gap between moving out and moving in, you might need temporary storage.
Plan Ahead: Start your preparations well in advance to ensure everything is in order.
Get Multiple Quotes: Don't settle for the first quote you receive. Compare rates and services from different companies.
Check Reviews and References: Look for customer feedback to gauge the reliability and quality of the moving company.
Prepare an Inventory: Keep a list of all your belongings to ensure nothing gets lost or left behind.
Pack Smart: Label your boxes and pack essentials separately for easy access.
Alternatives to Full-Service Movers
If you're looking to save money or prefer a more hands-on approach, consider these alternatives:

Moving Truck Rentals: Rent a truck and handle the move yourself. Costs vary based on distance and rental duration.
Moving Containers: These offer flexibility and storage options, with the company handling transportation.
Hiring Labor-Only Movers: If you just need help with heavy lifting, this can be a cost-effective option.
Moving in Nashville doesn't have to be stressful. With the right information and preparation, you can navigate the process smoothly and find the best option that suits your needs and budget. Whether you choose full-service movers, a rental truck, or a moving container, make sure to plan ahead, compare your options, and prepare for a new chapter in your life in the vibrant city of Nashville.