The Dos and Don'ts of Moving to Nashville
While relocating to a new place can be an exciting adventure, it also calls for considerable planning and thought. Nashville, the state capital of Tennessee, has gained popularity as a place for people to relocate because of its strong music industry, robust employment market, and Southern charm. To make a smooth transition and prevent any potential difficulties, it's crucial to be aware of the dos and don'ts before packing your bags and travelling to Music City. We'll provide you the advice and tips you need to succeed in your relocation to Nashville in this article.
People from all walks of life have been drawn to Nashville because of its reputation as a centre for music, entertainment, and enterprise. Let's stress the significance of becoming familiar with the city's distinctive features and knowing the aspects that can affect your experience before getting into the dos and don'ts. You may make an informed decision and position yourself for a successful transfer by adhering to these rules.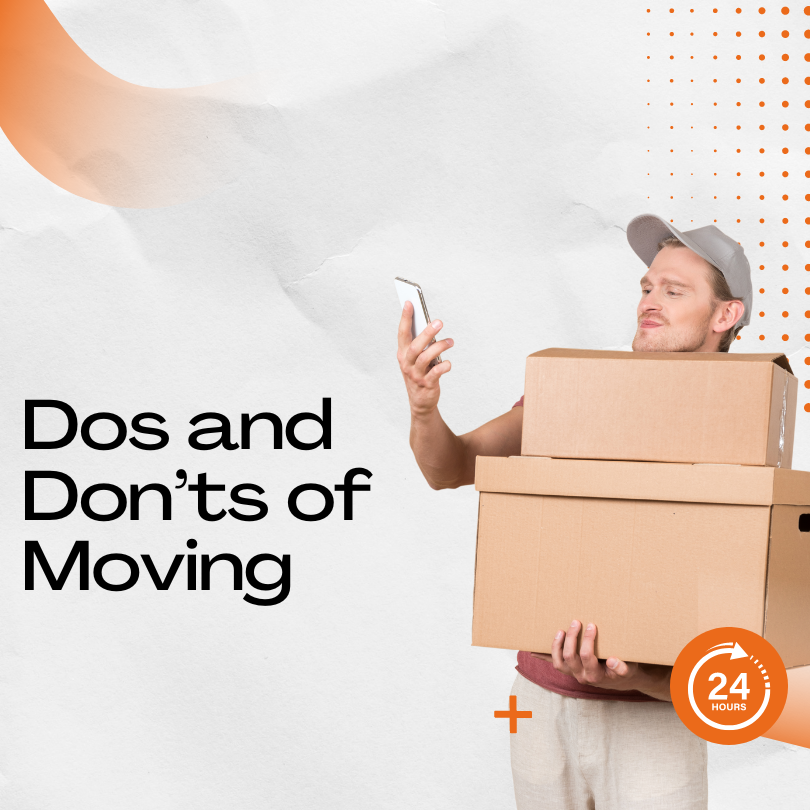 Dos Before Moving to Nashville
Research the city's neighborhoods: Spend some time investigating and touring Nashville's various neighbourhoods before deciding on one. Each neighbourhood has an own personality, features, and price range. To pick a neighbourhood that fits your lifestyle and interests, take into account variables like proximity to the city centre, safety, school systems, and neighbouring attractions.
Consider the cost of living: The cost of living in Nashville has been increasing over the past few years. When creating your budget, it's important to make provisions for costs like housing, utilities, transportation, groceries, and entertainment. Make sure your salary can sustain your desired standard of living in Nashville by assessing your financial condition.
Visit Nashville before making a decision: If at all possible, spend a significant amount of time in Nashville to obtain a sense of the atmosphere and determine whether it meets your needs and tastes. Explore several neighbourhoods, go to nearby landmarks, and interact with the locals. You will get a greater grasp of what it's like to live in Nashville after having this first-hand experience..
Explore job opportunities: Particularly in sectors like healthcare, technology, and entertainment, Nashville is renowned for its thriving job market. Investigate employment options in your industry and establish contacts with local businesspeople before relocating. You will be better able to assess the job market and raise your chances of landing a position that fits with your professional objectives.
Connect with locals and join online communities:

Connecting with residents and participating in online groups are two of the finest ways to get to know Nashville. Attend regional gatherings, social events, and networking events to meet people who may offer helpful advice and practical guidance on city living. Participating in Nashville society will ease your transition and assist you in creating a network of allies
Dos During the Moving Process
Hire a reputable moving company: It's crucial to work with a trustworthy moving company with expertise in long-distance relocations to guarantee a hassle-free transfer. Read reviews, compare quotes from several sources, and do your research on various moving firms. A reputable mover will treat your possessions with care, offer insurance alternatives, and give prompt services.
Plan your move in advance: Planning and organisation are crucial while moving. Make a relocation schedule that lists activities like packing, alerting key people, and scheduling transportation. To make the unpacking process easier, pack non-essential items first, carefully label boxes, and keep an inventory. Having a plan can help you move less stressfully and more quickly.
Pack strategically and label boxes: In order to secure your possessions during the relocation, proper packing is essential. Put everything in strong boxes, protect fragile items with bubble wrap or packing paper, then tape the boxes shut. Do not forget to name each box with the room it goes in addition to the contents. This will facilitate unpacking and speed up the process of finding important objects.
Notify important parties about your move: Tell important people you're moving to Nashville. This includes informing your current utility companies, insurance companies, and financial institutions of your new address. Don't forget to change your address with the appropriate government departments and subscriptions and forward your mail to your new address.
Create a moving checklist: A moving checklist is a helpful tool to stay organized while moving. Make a list of all the things you need to get done, like switching or cancelling utilities, packing particular things, and filing papers. As you do each task, cross it off to make sure nothing is missed.
Don'ts Before Moving to Nashville
Don't underestimate the cost of living: The cost of living has increased as a result of Nashville's popularity. Make sure you don't underestimate the cost of living, transportation, groceries, and entertainment. To prevent financial strain after moving, create a realistic budget that takes all necessary expenses into account..
Don't rush the decision without proper research: A big decision like moving to a new city shouldn't be rushed. Do your homework about Nashville's neighbourhoods, labour market, and way of life in general. Rushing into a decision without conducting adequate study could result in disappointment or unforeseen difficulties in the future..
Don't ignore the local culture and lifestyle: Nashville distinguishes itself from other cities by having a distinctive culture and way of life. Accept the traditions, music, and friendliness of the region. To properly enjoy and appreciate your new home, immerse yourself in the city's diverse culture.
Don't overlook transportation options: Nashville is a booming city, so it can be difficult to avoid traffic during rush hour. Don't forget about biking, ridesharing, and other public transportation options. When selecting a neighbourhood to reside in, take into account accessibility to your place of employment and the availability of alternate modes of transportation.
Don't forget to budget for unexpected expenses:

Unexpected costs always arise when relocating to a new city. Don't forget to set aside money in your budget for unforeseen costs that could occur while you're relocating or after you've settled in Nashville. Having a financial safety net will give you peace of mind and aid you in navigating any unforeseen circumstances.
Don'ts During the Moving Process
Don't procrastinate on packing and organizing: Moving can be stressful, but putting off organising and packing will make things worse. Create a schedule to take care of different sections of your home methodically and start packing far in advance. You'll have a less stressful moving process if you stay organized and keep away from last-minute packing.
Don't forget to update your address: It's important to update your address with various parties, such as the government, financial institutions, subscription services, friends and family, and the postal service. Important letters or deliveries may go unnoticed if your address is not promptly updated. Make a list of everyone who needs to be informed, and before moving, make sure your address is updated..
Don't overlook insurance needs: Review your insurance plans before moving to Nashville and make any required modifications. This covers health insurance, auto insurance, and homeowner's or renter's insurance. Make sure that your coverage complies with both your new location and any applicable city laws.
Don't ignore the need for utilities setup: Set up the utilities at your new home as soon as possible. This covers services like internet, cable, water, gas, and power. To arrange for the installation or transfer of services, get in touch with Nashville's utility suppliers. Being prepared in this regard will guarantee a smooth transfer and prevent any delays in gaining access to crucial utilities.
Don't neglect self-care during the moving process: Moving may be a mentally and physically demanding experience. Self-care shouldn't be overlooked during this busy time. Be sure to eat healthily, get enough sleep, and partake in relaxing and stress-relieving activities. By taking care of yourself, you'll be in better shape to face the difficulties of the relocation and adjust to your new life in Nashville.
Moving to Nashville can be an exciting and rewarding experience. By following the dos and don'ts outlined in this article, you'll be well-prepared to navigate the transition smoothly. Remember to research the city, plan ahead, and connect with the local community to make the most of your move. Nashville's vibrant culture, thriving job market, and friendly atmosphere await you.